Here are a few random out-of-context items that were quickly drawn on the iPad and then texted over to my husband for one reason or another. As you can all now see, I have posted not just once, but twice in the month of October. Yay!
You should all be aware that among certain peer groups, I am considered a damn traitor for being a Dodgers fan. No hate for any other team other than The Cheaters, it's a family thing; If you scratch deep enough, we all bleed Dodger blue over here. Also, carne asada fries are the correct thing to eat while watching the World Series. No toilets were actually destroyed.
The Little Cat has a minor ouchie on one of her paws and is thus destined to wear a cone for the next couple of days. Whatever it is that happened to her paw thankfully does not seem to hurt, but irritates her just enough where she wants to picks at it so that it doesn't heal. Naturally, no animal enjoys the cone so alas, she was sulk napping in a sunny spot in one of the cat trees this morning with her cone-laden head drooped down like a sad sad sunflower.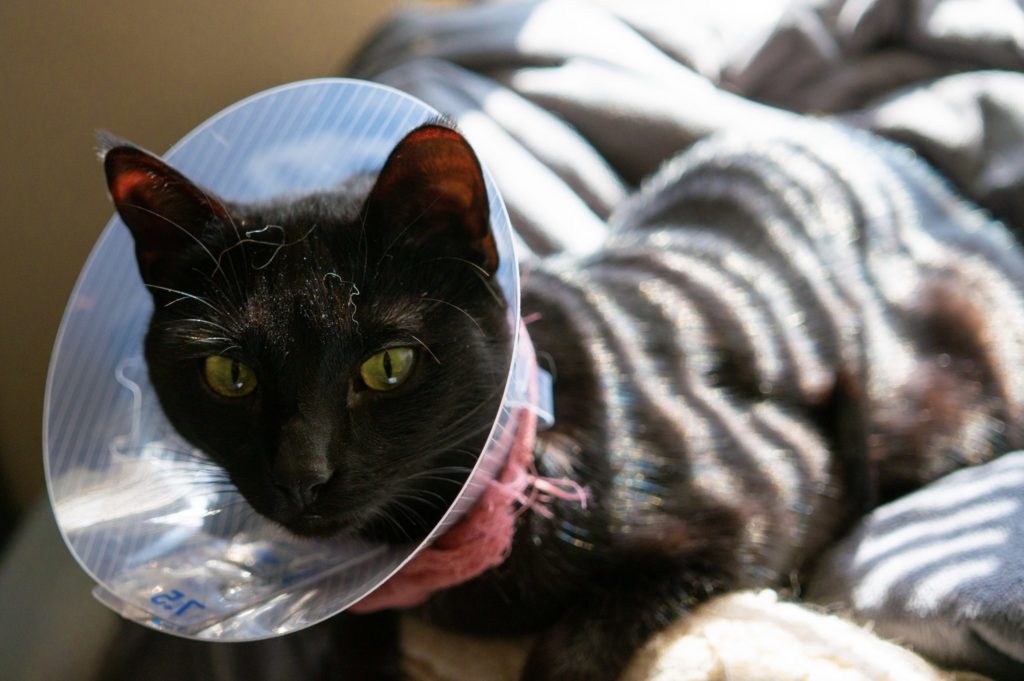 Here is an obligatory picture of Ms. Sad Sunflower herself. I would like to think that the Big Cat was following her around the house out of loving concern for her wellbeing, but I am pretty certain that was just either trying to satisfy his things licking fetish or well, be a cat.